Via your vendor dashboard, you can update the following account details:
First name
Last name
Email address
Password
If you wish to change your email address, we highly recommend contacting us first so we can update your details in our vendor CRM. This helps ensure you continue to receive important vendor-related announcements from us.
To change your details, go to the Edit Account Details section (Dashboard → Edit Account icon):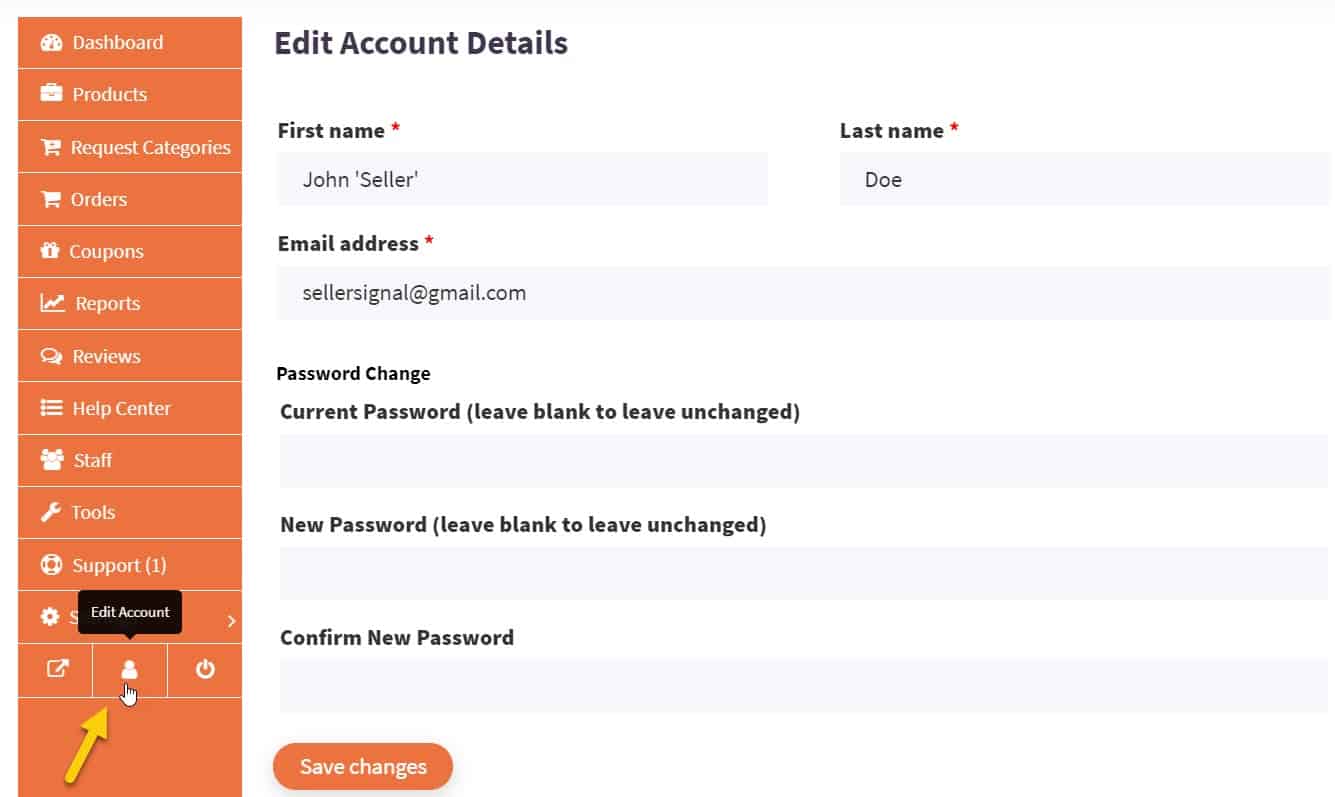 Update your details and click Save changes.