As part of the shopping experience in our marketplace, you'll receive:
email and SMS* confirmation of any order you place; and
email and/or SMS* notification when any order status change occurs.
*You must agree to receive SMS notifications during checkout. We currently support SMS notifications for customers in United States, Canada, United Kingdom, and Denmark.
Sample Email Notifications

Contents of confirmation email: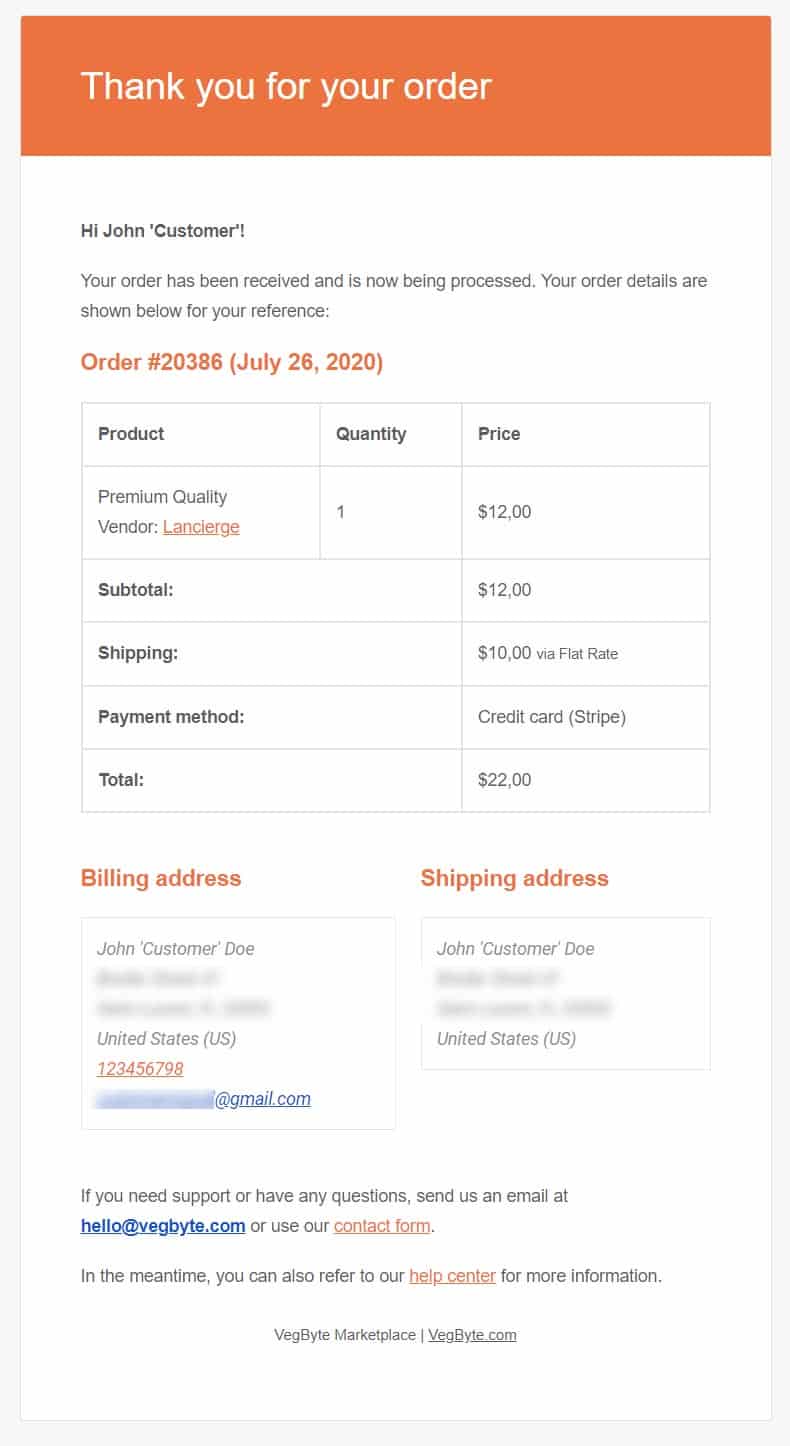 Sample SMS Notifications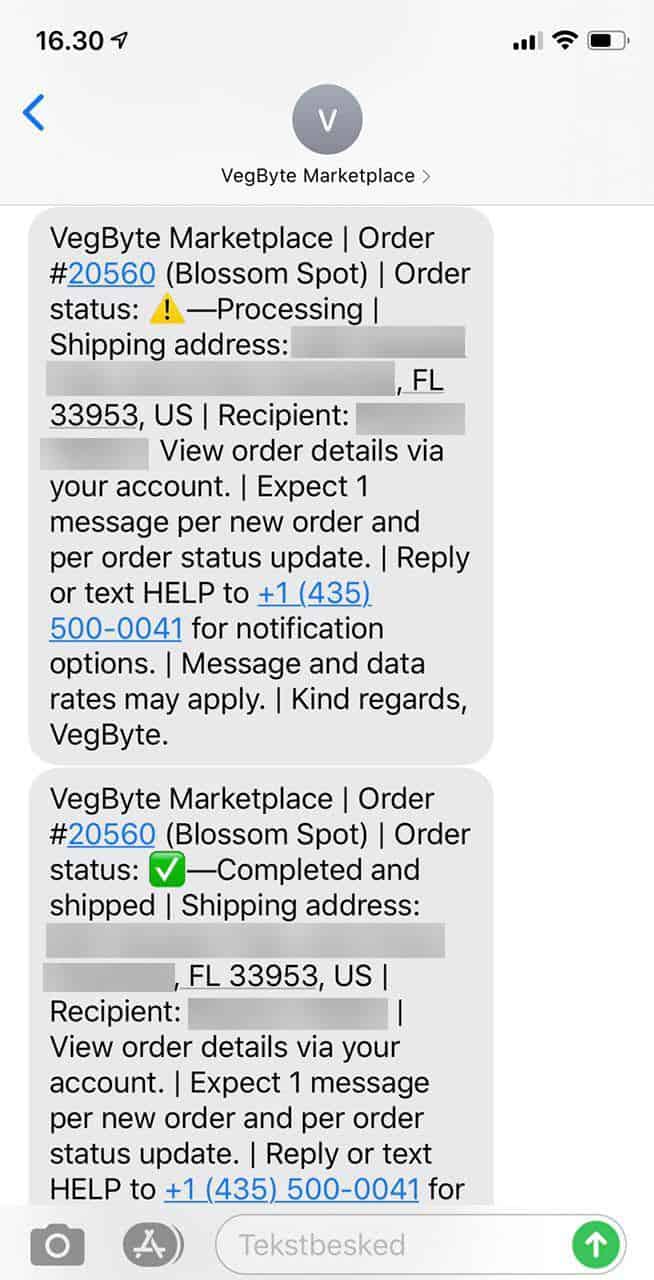 How to Disable and Re-Enable SMS Notifications
If you no longer wish to receive SMS notifications, simply reply or text STOP to +1 (435) 500-0041.
If you wish to re-enable SMS notifications at a later time, reply or text START to +1 (435) 500-0041.
These instructions will also be provided when you reply or text HELP to +1 (435) 500-0041.
What to Do If You Receive No Notifications
In case you don't receive anything via email, please check both your spam and promotional email folders.
If you receive nothing at all, navigate to the orders section of your customer account, find the relevant order(s) and double-check the email and phone number details you provided during checkout.
If they're correct, we recommend contacting us so we can look into this.