As a vendor, you have the ability to set your own shipping policy, which applies in tandem with the general VegByte marketplace Shipping Policy document.
To do so, go to the shipping policy section of your dashboard Dashboard → Settings → Shipping → Shipping Policies.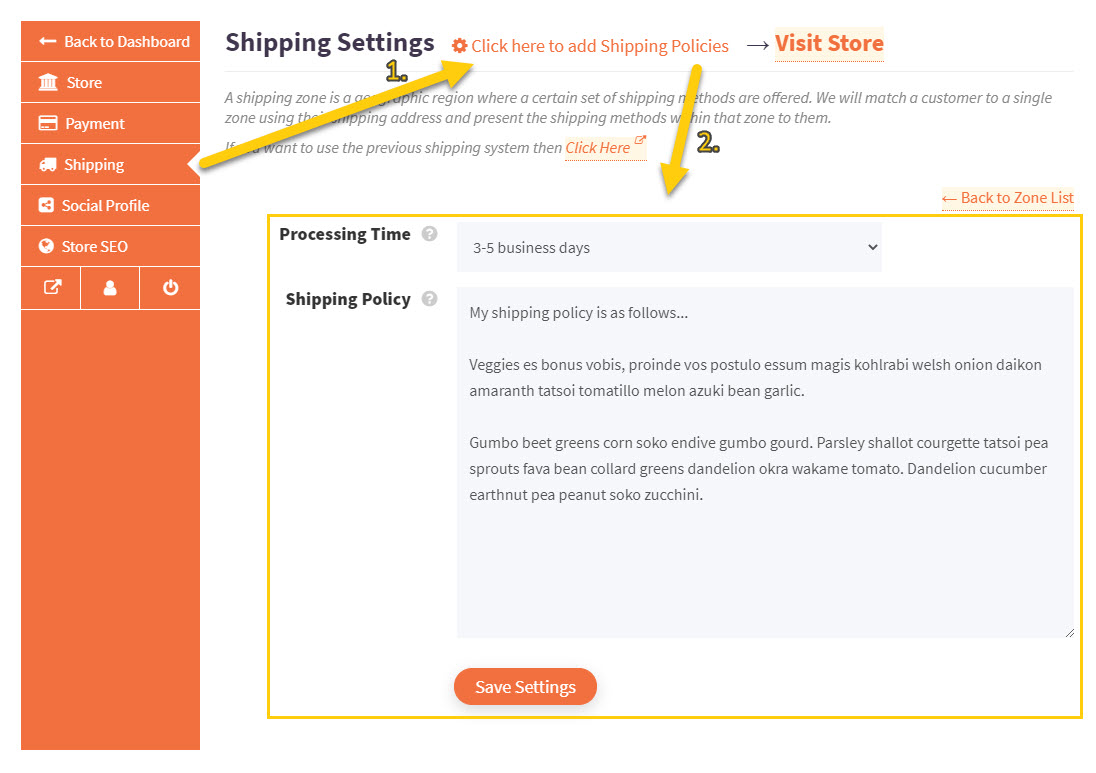 Then set your general processing time and write a shipping policy.
Customers will be able to reference your shipping policy on any of your product pages by toggling the Shipping tab: